Tell us how crowded the venue is! Write a comment or post an image about this concert
Genres:
Pop
Soul
ska, funk
Contraband is a well-established 8 piece band playing music for dancing: pop, soul, ska and funk. Recent engagements have included Hosenbury, two large weddings and of course pubs.
Loading venue map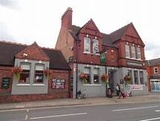 19 Wollaton Road, Beeston, NG9 2NG
from your current location
At The Commercial Inn we take the drinks we serve very seriously. Our friendly team will go out of their way to find the best drink for your food and your mood. Ready to discover your happy hour?​
Under 18s are welcome until 9.30pm as long as accompanied by an adult.