Tell us how crowded the venue is! Write a comment or post an image about this concert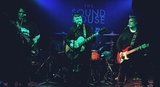 Gavin & The Laas are a 4-piece Rock band from Leicester formed back in 2019 with Gavin & Ant jamming some Rockabilly inspired originals. They put out an advert and recruited bassist, Sam who joined followed shortly after by drummer, Rob. The band spend most of their time in practice rooms honing their skills or putting on shows locally with some of the Midlands finest. Having recently featured BBC Radio Leicester Gavin & The Laas are a must see for fans of uplifting Indie Rock.
Loading venue map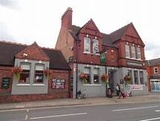 19 Wollaton Road, Beeston, NG9 2NG
from your current location
At The Commercial Inn we take the drinks we serve very seriously. Our friendly team will go out of their way to find the best drink for your food and your mood. Ready to discover your happy hour?​
Under 18s are welcome until 9.30pm as long as accompanied by an adult.