Tell us how crowded the venue is! Write a comment or post an image about this concert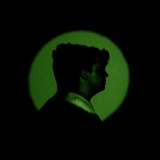 DEKUNA is a solo artist based in Nottinghamshire. DEKUNA was close to giving up on ever having any kind of music career where he could say the words that were in his heart and mind with his own voice and feelings. The turning point came when Tristan saw a post on Facebook announcing a project called 'Circle of Light', which offered the opportunity for young musicians to address mental health issues through music by making an album at the world-class Metronome studios in Nottingham. DEKUNA has released the singles 'On Your Mind' and 'In A World Of Black And White'. He has also released his EP "The One" in May last year, featuring his other singles "Love Me One More Time" and "ALIEN". His most recent single "Drag Me Down" is available on most popular streaming platforms. You can also find DEKUNA on Facebook, Twitter and Instagram, his Instagram @dekuna_music and there will also be a linktree on all of his social media that will take you to his other social media pages and where you can listen to his music.
Loading venue map
66 High Road, Beeston, Nottingham, NG9 2LF
from your current location
Small, independent restaurant in Beeston serving up tasty breakfast, lunch and evening meals.
We've got a real focus on using simple, fresh ingredients, always sourced as locally as possible.
Under 18s are welcome as long as accompanied by an adult.